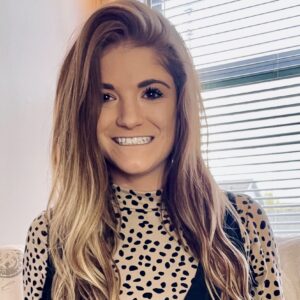 Marissa Lord-Ordonez
Marriage & Family Therapy – Student Therapist
Appointments: (785) 844-0354
Biography:
Hello there Westview Church Community! My name is Marissa Lord-Ordonez and I am a graduate student at Friends University working towards a Master's in Marriage and Family Therapy. I finished my Bachelor's in Science for Family Studies and Human Development at Kansas State University back in 2018. I am so excited for this opportunity and to announce that I will be available to see clients starting Tuesday, April 19th, 2022.
A little about me! I eloped last year in June in California, and it has been a wonderful experience being married to my absolutely amazing husband, Mikey. Together, we have three fur babies. One big lab-rottie mix, a mini aussie, and a farm kitty! I am a huge animal lover — as you can tell! In my free time, you can find me battling it out virtually in Fortnite! I am a gamer girl through and through and love expressing my creativity through gaming. I am a huge people-person and an absolute warm-fuzzy. I hope you enjoyed getting to know a little about me because I am absolutely thrilled to get the chance to learn about you too!
Thank you and God Bless!