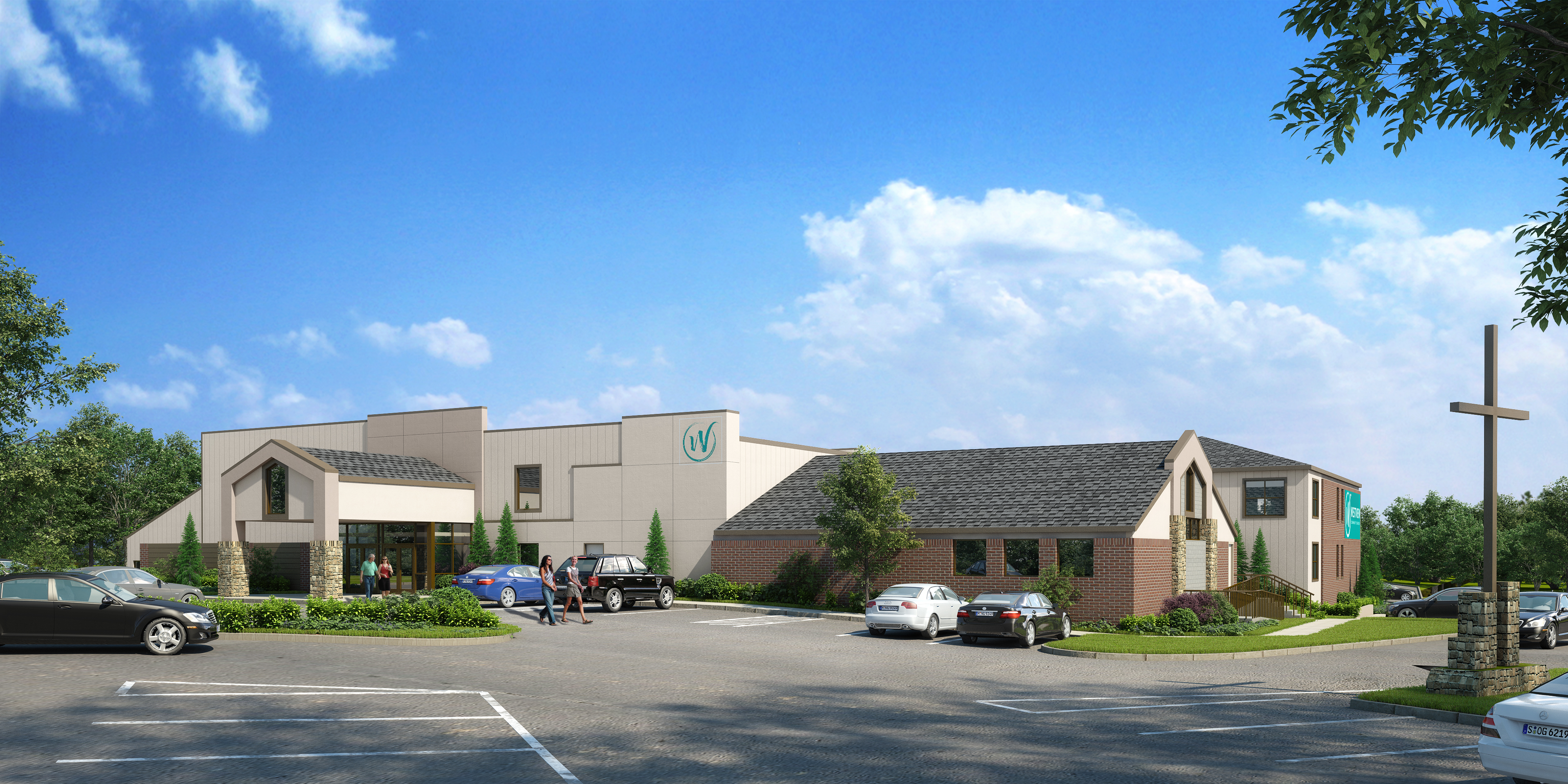 Our story began in 1936, with a small group of people who dreamed of reaching their community with the Gospel. They met in their homes and prayed that God would birth a new church in their community. Sure enough, God began to move in the hearts of the people; revivals were held and people were saved. As a result, Wesleyan Methodist Church held its first services in 1938.
Our the next few decades, the church experienced growth and loss: we built a brand new building, completed a parsonage, but also endured the worst flood in Manhattan's history in 1951.
In the late 1960's and early 1970's, Sunday morning attendance hovered between 50 and 75. By the late 1970's, though, we were in the midst of an evangelical explosion. The church was consistently seeing 450+ attendees across five weekend worship services. The majority of our people were college students and young families. This vibrant and passionate season marked a turning point in Westview's history.
We had grown to the point that we recognized the need for a new building and began to search for property. The groundbreaking for the new building was December 13, 1980. In October of 1981, Wesleyan Methodist Church became Westview Community Church.
In October, 1988, we held our Jubilee Celebration, commemorating 50 years. By 1989 we were averaging 570 in attendance on Sunday mornings. One year later that number had climbed to 656.
We experienced our highest attendance in 2003, when we doubled to 1,200. However, there were many challenges in the years that followed. Within a few years, attendance dropped to 500. Undaunted, we turned our focus to missions and outreach , giving 20% of our budget ($200,000) to mission work in 2008.
Over the past ten years, we have sought God for vision and direction. As a result, He has done amazing things here at Westview. We helped spread the Gospel around the world by sending out eight missionaries, beginning a new mission partnership with the Lakota Native Americans, and participating in seven Jesus Film translations that have the potential to reach two million people!
Here at home, we have been fighting social injustice through The Homestead Ministry, which has helped over 40 women find healing and restoration after being rescued from sex trafficking.
In 2014, we launched TRU in St. George, KS. The result of almost ten years of praying, planning, and outreach, TRU is the center of our efforts to reach people along the Highway 24 corridor between Manhattan and Wamego. TRU has grown into a vibrant congregation of 140 people, with 35 people giving their lives to Christ and being baptized over the past three years.
We have been blessed beyond anything we could have imagined. We are not content to merely survey what God has already done. We are a living ministry of God's mission in this world and are excited to see what He is up to next.
Want to give to the REACH Vision Campaign?
Want to know more? Check out: