Men's Study Groups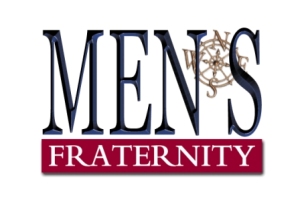 Men's Fraternity is a series of three one-year-long studies:

Beginning with The Quest for Authentic Manhood

Followed by

Men's Fraternity Two - Winning at Work and Home

Concluding with Men's Fraternity Three- The Great Adventure
More than just a rally or a Bible study, Men's Fraternity provides men with an encouraging process that teaches them how to live lives of authentic manhood as modeled by Jesus Christ and directed by the Word of God.
It is designed to help men come together and strengthen each other through weekly sessions that combine biblical teaching and small group interaction. For more information check out Men's Fraternity website.

The Great Adventure - Year Three
The Great Adventure is a 20 week study which focuses on a man's chosen destiny. A man learns to rediscover the adventure of life, understand his design, and develop a satisfying life focus.
Pilgrim's Progress

We will dig deeper into this biblical classic. Pilgrim's Progress is a Christian allegory written by John Bunyan and published in February, 1678. It is regarded as one of the most significant works of religious English literature, has been translated into more than 200 languages, and has never been out of print.
Starting June 2, 2013
Room 112, Sundays @ 9:45am-10:45am
Your Relationship with The Woman You Love


A six week topical study, beginning Tuesday, through May 28th at 6:30pm
---
Karl Rivers

, Director of Men's Ministries
Email:
mensministry@westviewcommunity.com
Phone:
785-537-7173
Address:
Westveiw Community Church
615 Gillespie Drive
Manhattan, KS 66502